STANDARD OR CUSTOM PNEUMATIC TOOLS FOR CUTTING-CRIMPING-FORMING APPLICATIONS
STANDARD PNEUMATIC TOOLS: The industrial pneumatic tools detailed in this product section provides a wide variety of options to replace manual assembly tools with pneumatic options for improved quality control and less operator fatique. The modular pneumatic tool options allow the end used to combine a variety of cutting, crimping or forming jaws with several different pneumatic cylinders (power packs) to match the application where the tool will be used. Hand lever control, or remote footswitch control power packs are available. Power packs are also available for robotic applications where the tool can be used in conjunction with a fully automated assembly or manufacturing process.
CUSTOM PNEUMATIC TOOLS: For applications where a standard, off-the-shelf tool will not provide a solution, we can design a "custom", build-to-order tool to meet your exact tool requirement. The Custom Tool product section below will provide a wide variety of tools that we have supplied for customers with unique application requirements. Please understand that the tools shown in the custom tool section are presented to show examples of what can be done. Theses tools are NOT is stock and are often built in small quantities for very specific customer applications and built to specific customer specifications. Should you have a requirement for a custom tool, we would address your specific tool requirement based upon your individual application and assign that tool a unique part number. All tools show with the PTX or A4X prefix are classified as custom, build-to-order tools and assigned to a specific customer.
MARCH 1, 2022
NOTE: PRODUCTION / DELIVERY UPDATE
Since November 2021, our raw material suppliers have been advising us of shortages, longer lead times and price changes that will continue to effect us as we move forward into 2022. During the past 60 days, business remains very strong, however our lead times have been extended well beyond normal due to these shortages as well as Covid related labor issues. During the past couple weeks, raw materials and component parts are beginning to arrive and production is ramping up. Inventory on some standard products is still limited, and production for "custom" tools is slowly improving, so we are hoping to return to normal lead times by the end of March or early April. We are accepting orders for both standard and custom tools, however delivery dates will still be considered "estimates" at this time. We are looking toward early 2nd quarter to resume normal operations.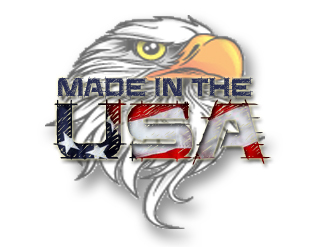 This entire line of pneumatic tools is proudly made in the USA