STANDARD OR CUSTOM PNEUMATIC TOOLS FOR CUTTING-CRIMPING-FORMING APPLICATIONS
STANDARD PNEUMATIC TOOLS: The industrial pneumatic tools detailed in this product section provides a wide variety of options to replace manual assembly tools with pneumatic options for improved quality control and less operator fatique. The modular pneumatic tool options allow the end used to combine a variety of cutting, crimping or forming jaws with several different pneumatic cylinders (power packs) to match the application where the tool will be used. Hand lever control, or remote footswitch control power packs are available. Power packs are also available for robotic applications where the tool can be used in conjunction with a fully automated assembly or manufacturing process.
CUSTOM PNEUMATIC TOOLS: For applications where a standard, off-the-shelf tool will not provide a solution, we can design a "custom", build-to-order tool to meet your exact tool requirement. The Custom Tool product section below will provide a wide variety of tools that we have supplied for customers with unique application requirements. Please understand that the tools shown in the custom tool section are presented to show examples of what can be done. Theses tools are NOT is stock and are often built in small quantities for very specific customer applications and built to specific customer specifications. Should you have a requirement for a custom tool, we would address your specific tool requirement based upon your individual application and assign that tool a unique part number. All tools show with the PTX or A4X prefix are classified as custom, build-to-order tools and assigned to a specific customer.
APRIL 1, 2023
NOTE: PRODUCTION & TOOL AVAILABILITY UPDATE
Raw materials and parts for the custom (and standard) pneumatic tools remain in short supply from our vendors. As a result, we are not currently quoting new projects until we can resume production on a normal level. If you have a project for a standard or custom pneumatic tool, you can certainly make us aware of your requirements and we can advise you when tool design and production can be resumed.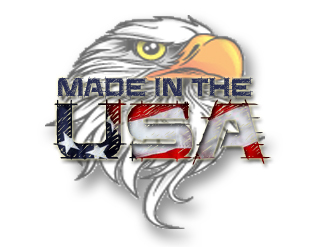 This entire line of pneumatic tools is proudly made in the USA